the life sciences translator
---
18 years experience as a technical translator
DipTrans, Dipl.-Ing., MSc, BDÜ
About me
My name is Kay Lubcke and I am a technical translator. I have been offering translation services for more than 18 years gaining experience in the different areas of my specialization and in a multitude of text types.
Following extensive technical and scientific university studies and professional activity in instrumental chemical analysis, which kept me in Great Britain over several years, I decided to work as a freelance technical translator and take up further education in translation. Since 1997, I live in Spain and am again resident in Madrid after a 10-year period in Seville.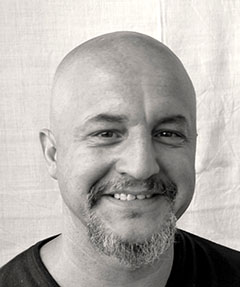 Technical Tools
SDL Studio 2017
SDL MultiTerm 2017
SDL Passolo Essential 2017
Across 6.3
SDL Trados 2007 Freelance (incl. TagEditor)
WordFast Pro 5
Microsoft Office 365
The most important stations at a glance:

Successfully passed the Diploma in Translation at the Institute of Linguists (IoL), London
DipTrans (IoL)
Distance learning course at City University, London, for the Diploma in Translation
Freelance technical translator
Chemical analyst at Brewing Research International (BRI), Surrey (UK)
PhD student at University of Greenwich, London. Development of novel instrumentation for instrumental chemical analysis
Master of Science course at University of Wolverhampton (UK) in instrumental chemical analysis
Master of Science (MSc)
Final year project ("Diplomarbeit") at Plymouth Marine Laboratory (UK)
Degree course in chemical engineering at Hamburg University of Applied Sciences
Diplom-Ingenieur (equivalent to Bachelor of Engineering)

Member of the German Federation of Interpreters and Translators (BDÜ) Berlin-Brandenburg
Linguistic Competence
The acquisition of my foreign language skills has its origin in the year 1991 when I went to England, to do my final year project in the coastal town of Plymouth in the south west of England. At this stage, it was not planned that this stay abroad would last a total of 6 years. Following final year project, Master of Science, and working in academic research I worked in a private owned research institute. On all of theses stations I was deeply rooted in the English linguistic culture and had to give both verbal presentations and prepare various academic reports and documents in English or was involved in the preparation of such documents:
"The Calibration of an ECD-GC for Sulphur Hexaflouride Analysis: Standard Preparation and Computer-Aided Realization"

(Kay Lubcke, final year project)

"The North Atlantic Tracer Release Experiment (Natre): First Sampling Leg"

(report prepared by: C. S. Law, J. R. Ledwell, A. J. Watson, M. Beney, S. Becker, T. Donaghue, C. Fernandez, B. J. Guest, C. Kinkade, M. I. Liddicoat, K. Lubcke, P. Nightingale, C. Marquette, R. Oxburgh, D. A. Phillips and S. Watts)

"Supercritical Fluid Chromatography fort he Analysis of Additives in Polymers"

(Kay Lubcke, MSc Dissertation)

"Supercritical-Fluid Chromatography: Commissioning and Evaluation of a Gilson SF3 for the Fraction Collection of Lubricant Additives"

(Kay Lubcke, MSc Thesis)
Technical Competence
I find technology fascinating: the more complex, the better. During my work in instrumental chemical analysis, I was exposed to highly complex systems such as supercritical fluid chromatography (SFC), gas chromatography (GC), NIR spectrometry and was involved in the development of new techniques: HA-FANES (Hollow Anode-Furnace Atomization Non-Thermal Excitation Spectrometry).
Thus, complex technical systems are nothing unusual for me. There are quite a few similarities between instrumental chemical analysis and medical technology. In some cases, they are even based on the same scientific principle (NMR spectroscopy and Magnetic Resonance Imaging) or form a common ground such as in clinical analysis. This technical-scientific activity enables me to transfer this experience to other technical fields and quickly gain an understanding of new subject areas.
Working as a technical translator presents new challenges every day and thanks to learning new technologies and scientific methods, the work never gets boring. Besides, being a freelance translator offers a certain geographic independence, which I have come to appreciate over the years and allows me to keep linguistically and culturally in touch with the linguistic zones relevant for my work.